Complete and Easy to use
Imkara.com professional karaoke software for Mac OS X allows you to host and manage a professional karaoke show. It supports all standard karaoke file types as well as HD video formats. You can also create your own karaoke files in standard midi, mp3 or mdc. You can rip or create CD+G and you can export videos starting from any karaoke file format.
Imkara.com Karaoke Display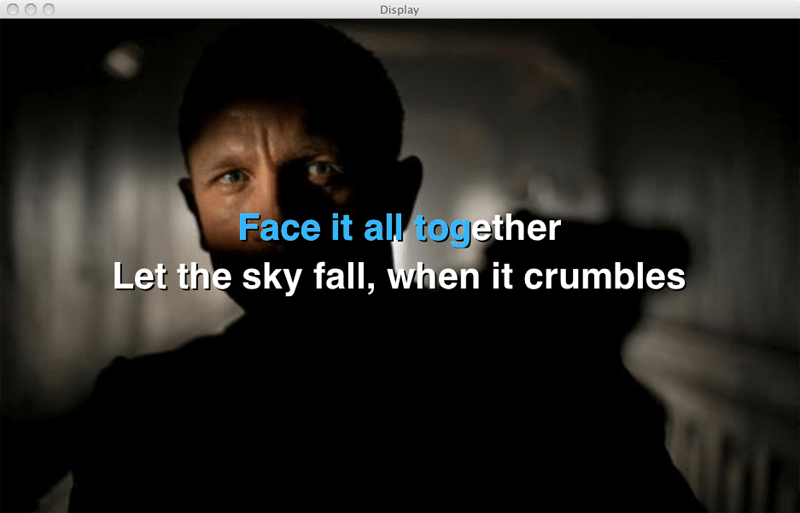 Resizeable and customizable hi-res karaoke dual display. Change from windowed to full screen with a simple mouse click.
You can use it in a second monitor and take the console display in your main monitor.
Automatic vertical split for duets, text dissolve effect and slideshow fadein and fadeout functions.
Other options permit you to change the default background image or color, font size and color, switch between karaoke or teleprompter mode.